Meet Dr. David May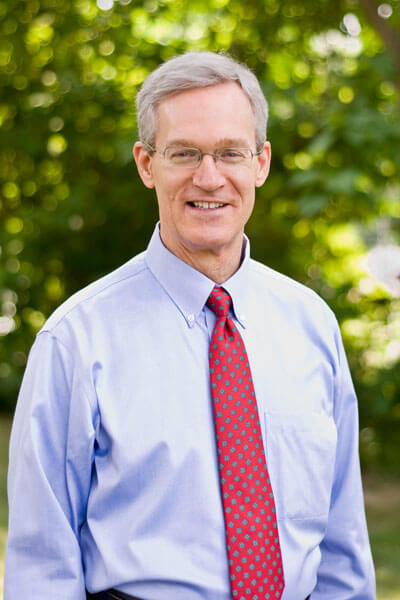 I felt lost and depressed. I was only 19 years old and felt 99… until I saw a chiropractor.
"Why didn't my father tell me?" I thought. My father saw his Chiropractor for lower back pain with great results, but when I was sick for over a year with headaches and chronic fatigue symptoms, sleeping 20 hours a day with constant headaches, I went to 5 MD's in my town. No one could help me. I felt lost and depressed. I was only 19 years old and felt 99.
After the first treatment with my chiropractor the headaches were gone. I could smile again. After a few months of treatments my life was given back to me. I returned to working construction which involved 12 hour days and I was full of energy. My father didn't know that chiropractic could help with more than just lower back pain. That is when I knew I wanted to be a chiropractor.
Chiropractic Education
Dr. May began his pre-chiropractic education at QCC and Assumption college where he studied the basic sciences such as anatomy, physiology, inorganic and organic chemistry, and biology. After completing his studies there he was accepted at National College of Chiropractic in Glenn Ellyn, IL.
During his 5 years at NCC, courses included, bio-chemistry, a major emphasis on anatomy and humane physiology, X-ray, diagnosis, chiropractic adjusting techniques and patient care in the NCC Chicago General clinic.
Dr. May has treated patients from 7 days to 105 years old
As a chiropractor in Shrewsbury, Dr. May enjoys a challenge. We believe in a wellness approach looking at the whole patient to achieve health. We love to see patients continue with the things that they love (hobbies, jobs, sports) that they were unable to continue with, but with our care they were able to achieve. Patients that want to take an active part in their health respond best. Patients that have exhausted all other avenues and have lost hope are nurtured best in our Shrewsbury chiropractic office.
"I find it extremely satisfying to see patients respond to chiropractic care," exclaims Dr. May. For example the 10 year old boy that had chronic headaches, was flunking out of all of his classes and was told that he had ADHD. After care, he excelled in school with A's and B's. Another example is the woman who had gone to a multitude of MD's and Chiropractors and couldn't stand up for more than a few moments without severe lower back pain. After she completed her care in our office, she climbed Mount Washington, parachuted and got married and had a child.
EXPLORE CHIROPRACTIC »
On a Personal Note…
I am married to Kimberley and we have two boys, Nathaniel and Christopher. Both had scoliosis and now do not. One had severe food allergies and now eats everything. (If that sounds interesting, ask me). I play the guitar and love music. I also go to church and study the Bible.
My son Nate is involved in ballroom dancing, parachuting, sign language and is a college student. Chris is a member of the Sea Cadets, which is a branch of the Navy for teens. He is an avid runner and swimmer. He also plays soccer and is on the swim team for his high school. I met my wife Kim at a community center where she was volunteering to help the youth.
I receive Chiropractic care at least weekly, and work out at least 4 times a week. I love running and try to go swimming when I can. I am a vegetarian and try to eat mainly organic. We have raised our family to use natural remedies for illness and injuries first.
"We love a challenge. I will always remember the dark depression of hopelessness I felt until I took that first step to my Chiropractor," says Dr. May. We offer hope with clear answers and open communication, patients want that.
Give our Shrewsbury chiropractic office a call to schedule an appointment today!

Dr. David May | (508) 792-1500