What To Expect
Welcome to Hope Wellness & Rehab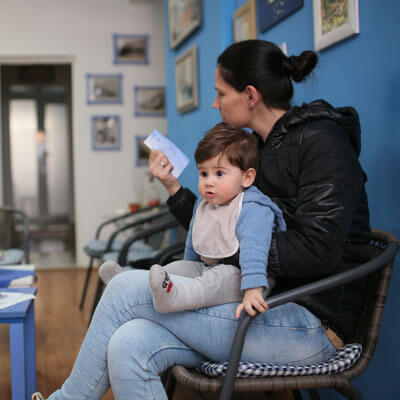 When you call for your first appointment you'll speak to one of our warm caring staff members. We'll let you know in advance what you'll need to bring to your first appointment; such as your insurance card, and any medical tests you may have had done.
ONLINE FORMS »

Your First Visit
When you arrive you will find plenty of convenient parking and be greeted by name when you enter our office. New patients often remark how they feel like family when they come in our office. That's good, because our goal is to offer state-of-the-art chiropractic care in a comfortable surrounding.
If you've already downloaded and completed your admitting paperwork, great! If not, after doing so you'll meet Shrewsbury Chiropractor, Dr. David May. The purpose of this visit and your consultation with Dr. May is to discuss your health goals and see if chiropractic is the right path for you. If it looks promising, the doctor will perform a thorough examination which will help identify the cause of your problem.
A "Report of Findings" of all your examination results will be explained in simple and easy to understand detail. Then your treatment begins, if necessary, with gentle, specific adjustments done by hand. Answering any concerns and your comfort are our goal. Infants to elderly have had life changing adjustment treatments at Hope Wellness & Rehab.
Your Spinal adjustment is the life changing part of each visit. The length of your visit depends on your individual needs and goals. Some of our patients include Therapeutic Rehab in their treatment plan so office visits could be from 5 to 30 min.
As one of many Chiropractors in Shrewsbury it's important to us that our relationship can go the distance. Each visit we listen so we can understand your progress. Your time is valuable to us, that's why we run on time and always respect your time.
Chiropractic, Rehab, Nutritional Consultations, Free Workshops and More!
If you have been to see other chiropractors in Shrewsbury without results — give our office a call! Here at Hope Wellness & Rehab we've helped many Shrewsbury families find the results they desire through chiropractic care, rehab, nutritional consultations, free health workshops and more!
CONTACT US »

New Patients | (508) 792-1500