Hope Wellness & Rehab Can Help
Hope Wellness & Rehab
is a multi-faceted chiropractic office. We offer a variety of programs to improve our patients overall health including chiropractic, rehab, nutritional consultations, free workshops, and more! Unlike many other Shrewsbury chiropractors we don't just treat musculoskeletal pain! For us, our most rewarding cases involve…
"Having had headaches myself for over a year at the age of 19, I fully understand the devastating effects it can have on an individual," states Dr. David May. We've had remarkable results with people who have had both chronic severe headaches and acute headaches.
Chronic Fatigue is probably one of the most common complaints that we hear, but not always the first reason they come in. Chronic Fatigue responds well with spinal adjustments. We test the major stress gland in the body relating to Chronic Fatigue, the adrenal gland, with a unique test called Ragland Test. Because of this test we can measure the improvement. We have had great success with Chronic Fatigue.
We have seen many patients with a variety of injuries from different kinds of sports. We are very specific in finding the misalignment and correcting it using a technique called Applied Kinesiology (AK). Many times sports injuries involve the extremities (ex. Ankle, elbow, foot, wrist etc.). We have had great success in resolving these types of conditions.
A diagnosis of a herniated disc does not always mean surgery. The Rehab and adjustment techniques that we have used at Hope Wellness and Rehab have been very successful in treating neck and lower back herniated discs.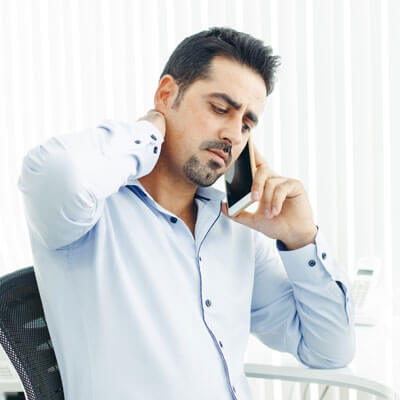 Book Your Appointment
Give our Shrewsbury chiropractic office a call to schedule an appointment so we can help you and your family!
CONTACT US »

Hope Wellness & Rehab Can Help | (508) 792-1500